Al Neuharth In His Own Words
Special | 27m 46s
Embed Code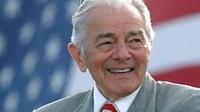 SDPB Specials
Al Neuharth In His Own Words
'USA Today' and Freedom Forum founder Al Neuharth talks about growing up in South Dakota and about his prolific career in the newspaper business.
Aired: 04/21/13
Rating: NR
Embed Code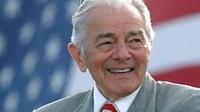 SDPB Specials
Al Neuharth In His Own Words
Report a Problem
Your report has been successfully submitted. Thank you for helping us improve PBS Video.